Over Twenty-Five Years of Experience as a Bergen County Divorce Lawyer
New Jersey Divorce Lawyers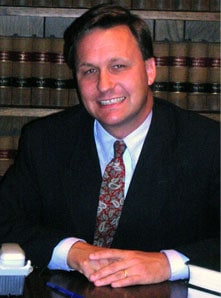 Peter Van Aulen's practice is devoted to divorce and New Jersey family law. He has been a divorce attorney in NJ for over twenty-two years. Peter has far-reaching experience in all areas of matrimonial law. As a Northern New Jersey and Bergen County divorce lawyer, he has handled hundreds of cases big and small. Peter Van Aulen has written or edited over 300 divorce/New Jersey family law articles that are located on this website and his blog. He has handled child custody cases for both men and women. In fact, he has extensive experience in handling difficult custody, parent alienation, child relocation and international child abduction cases. Also, he has obtained a number of Restraining Orders for victims of domestic violence and has successfully defended clients against baseless claims of domestic violence. He has drafted many prenuptial as well as divorce settlement agreements and knows what it takes to insure their enforceability. Peter is also a trained mediator. In addition, he was an adjunct professor for thirteen years. He is a lecturer and panelist on divorce law at continuing legal education seminars for attorneys. This combination of practical and academic experience serves his clients well.
Peter Van Aulen is one of a Few Divorce Lawyers in Nj Certified by the Supreme Court as a Matrimonial Attorney
A Certified matrimonial law attorney is a designation granted by the New Jersey Supreme Court to attorneys who has shown ample levels of knowledge, education, skill and experience in divorce and family practice. This certification was given by the Supreme Court to Peter Van Aulen after he demonstrated the same. He has completed many more continuing legal educational courses in family and divorce law than what is required of a non-certified divorce lawyer in New Jersey. He was favorably evaluated by other attorneys and judges. Peter also passed an extensive exam. This certification along with his many years of experience is what distinguishes Peter Van Aulen from the many other divorce lawyers in NJ.
Call Today for a Free Comprehensive in Office Consultation
Going through a divorce or most family law cases can be difficult. However, your divorce or New Jersey family law litigation could be even more difficult if you pick the wrong lawyer. Peter provides very competent representation and straight forward advice. He is the right divorce attorney in NJ to choose. He truly cares about his clients and their families. Peter offers a free Initial consultation at his Saddle Brook Office. Call today at (201) 845-7400 to schedule your free comprehensive in office consultation.



Peter Van Aulen was selected to the 2016 and 2017 Super Lawyers list. The Super Lawyers list is issued by Thomson Reuters. A description of the selection methodology can be found here. No aspect of this advertisement has been approved by the Supreme Court of New Jersey.
Peter Van Aulen has received a rating by Martindale Hubbell. A description of the rating methodology can be found here. No aspect of this advertisement has been approved by the Supreme Court of New Jersey.
Peter Van Aulen is certified by the New Jersey Supreme Court as a Matrimonial Attorney.
We Provide Representation in the Following Areas of New Jersey Family Law
Divorce
The plaintiff files for divorce and the complaint is served on the other party who has 35 days to answer the complaint. Both parties are required to file a Case Information Statement which show the income, expenses, assets and liabilities to determine support.
Child Custody and Visitation
Both legal custody and physical custody must be considered in a separation or divorce. Legal custody refers to making decisions for the child, and it is most often being joint legal custody. Physical custody determines where the child will live. In a traditional custody arrangement, the child lives with one parent most of the time and the other parent is given parenting time. Shared physical custody in NJ allows both parents to spend nearly equal time with the child.
Child Support
The state recognizes that the support of the child is the duty of both parents. Certain allowable expenses are included in determining the amount of child support necessary for the child to live comfortably, including housing, food, clothing and health care. Other expenses may be added if necessary to support the child. Adjustments may be made if the non-custodial parent has other legal dependents or has overnight visits with the child.
Modification of Support Orders
Determining if the amount of child support may be modified is contingent upon several factors. Becoming unemployed does not automatically guarantee a change in support payments. The courts will look at the circumstances surrounding the loss of employment along with the person's attempts at finding new employment at the same rate of pay. The person who has become unemployed must be able to show that they have put forth effort to obtain a job with the best pay to have less impact on the child or former spouse.
Domestic Violence
A spouse may obtain a restraining order in a case of domestic violence. Domestic violence may include assault, kidnapping, sexual assault, burglary, harassment and other acts. The person requesting the restraining order must have been subjected to domestic violence by a spouse or former spouse or current or former girl/boyfriend or other current or former member of the household. The order can prohibit the person from contacting or coming near to the victim or their place of employment or home. While the initial order is temporary, a permanent order may be granted.
Premarital Agreements
A prenuptial agreement may be drafted before a marriage to determine the dispersal of property and any other assets acquired before or during the marriage along with any rights to spousal support. The agreement must be made in writing and include a statement of the assets of both parties. It must also be signed by both parties, preferably well before the wedding to avoid a challenge to the agreement.
Divorce in Same Sex Marriages and Dissolution of Civil Unions
The state of New Jersey recognizes the validity of same sex marriage that has either occurred in the state or in another state. Divorce in a same sex marriage will be handled the same way as with other unions. They must follow the same procedures for dissolution and division of assets.
Enforcement of Judgments and Orders
A child support order can be enforced if the paying parent fails to make the payments. Several remedies exist for the enforcement of the order, including garnishment of wages, liens and even incarceration. Their assets may be seized, and they may have their driver's license suspended.
Mediation
In a divorce, mediation may be mandated for substantial issues regarding custody and parenting time. Mediation may also be used to solve disagreements over economic issues in the divorce such as alimony.
International Child Abduction
If a child is taken to another country by a parent, the other parent can file an application to have them returned. Uniform Child Custody Jurisdiction Act (UCCJA) was established to assist parents in the return of their child that have been taken to another state. The Hague Convention on International Child Abduction was enacted to cause the return of wrongfully removed or retained children in a country that is a member of the Convention.
Child Relocation Cases
If the custodial parent wishes to move the child out of the state and the non-custodial parent does not agree, they must file a petition for an Order permitting the relocation. The court will decide whether the move is in the child's best interest.
Paternity
Paternity may be called into question during a request for child support. The alleged father is subject to the jurisdiction of the state if a paternity action is brought against him in court. A man may be presumed to be the father if he were married to the mother, attempted to marry her before or after the birth of the child or if he verbally acknowledges the child as his or does so in writing.
Grandparent Visitation
Grandparents can file a petition for visitation of a grandchild if the custodial parent does not allow them to see the child. However, they must be able to prove that visitation is necessary to prevent harm to the child. Otherwise, the court will not interfere in the parent's right to decide what is best for the child.
College Expense Disputes
In separated or divorce families, there may be disagreement about each parent's contribution to a child's college costs. The leading case in New Jersey is Newburgh v. Arrigo which held that a judge must apply several factors in deciding a parent's responsibility.
As a Family Law Attorney Peter Listens to his Clients
Peter knows that going through a divorce is one of the most difficult experiences you can go through in your life. Peter first listens to you before giving any advice. As an experienced divorce attorney in NJ, he knows the importance of not only understanding your legal situation but having a full understanding of all parties' emotional and psychological circumstances.
You Will be Provided With Aggressive and Passionate Representation by a Bergen County Divorce Attorney
Peter then will work with you to form an effective strategy to resolve your legal problem. During your representation you can expect Peter to be available to answer your questions and respond to your concerns. He will give you sound legal advice. Peter will timely return your phone calls. He will work diligently on your case. If a battle needs to be fought Peter will aggressively and passionately represent your interest. He takes pride in fighting hard for his clients. He is not afraid to go to trial. However, he is an effective negotiator and has settled many difficult cases.