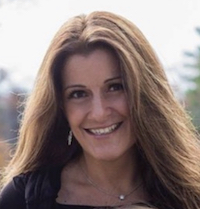 Cecilia Sardiña Guzman
Of Counsel
"I approach every client with a focus on integrity, advocacy, and understanding."
Cecilia Sardiña Guzman is an aggressive, straight forward, and experienced attorney provides personal attention to each client's individual circumstances and takes great satisfaction in vigorously representing their positions.
Ms. Guzman graduated from Fairleigh Dickinson University with a Bachelor in Spanish Literature. Prior to attending law school, she studied Constitution Law at the University of Miami and thereafter attended Western New England University School of Law where she obtained her Juris Doctorate in 1999.
Following law school, she clerked for the Morris County Prosecutor's Office handling complex municipal appeals. In 2002, Ms. Guzman expanded her practice to include Family Law when she began practicing at the Law Firm of Fusco & Macaluso where she managed the matrimonial unit. In 2005 Ms. Guzman expanded further by signing on as an associate for the Law Firm of Bastarrika, Guzman & Soto. In 2010, Ms. Guzman launched her own law firm, the Law Office of Cecilia Sardiña Guzman, LLC, in Totowa, New Jersey.
In September 2014 she was appointed as a Municipal Court Judge for the City of Paterson and also served as the Municipal Court Judge for the Town of Dover from January 1, 2018, to December 31, 2020. Ms. Guzman closed her practice after 8 years to focus on her judicial responsibilities.
As an attorney with over 20 years of experience, Ms. Guzman has litigated virtually every aspect of family law, including divorce, custody disputes, child support hearings, removal applications, domestic violence restraining orders, palimony matters, same-sex and civil union disputes, contested adoptions and DCPP matters. Ms. Guzman continues to be Court Appointed Guardian Ad Litem in complex child custody, child abuse and child neglect actions and also handles international custody matters and matters dealing with the Hague Convention. Ms. Guzman is also certified as a mediator.
Ms. Guzman volunteered as an expert panelist on the Passaic County Matrimonial Early Settlement Panel. She also volunteers her time as an advocate for victim's rights and as an inspirational speaker to young girls at school assemblies throughout the state.
Ms. Guzman missed the practice of law and is now working per diem for Peter Van Aulen in addition to continuing as a Municipal Court Judge.
Ms. Guzman has a reputation for being a strong advocate by her adversaries but is also known to be an understanding and compassionate voice for her clients.
A member of the New Jersey State Bar, and the Hispanic Bar Association, Ms. Guzman is of Cuban descent as a 1st generation American and is fluent in Spanish. She and her husband have two children.
Education
J.D., Western New England University School of Law, 1999
B.A. in Spanish Literature, Fairleigh Dickinson University, 1992
Jurisdictions Admitted to Practice State of New Jersey, 2002

Professional & Bar Association Memberships
New Jersey Bar Association
Hispanic Bar Association
Legal Specialties and Certifications