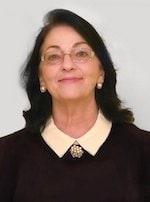 Linda M. Coronato
Attorney
Linda M. Coronato has over 27 years of experience in the legal field and is not afraid to fight for the rights of her clients. As a member of the New Jersey and New York Bars, she has handled cases involving child custody, Domestic Violence alimony, adoption, pre-nuptial agreements, as well as many other matters of family law. Her lengthy experience includes the ability to resolve difficult cases and arrive at settlement without the time and expense of continued litigation. Ms. Coronato has worked with several prestigious firms in family law and has appeared before the New Jersey Supreme Court. Ms. Coronato is fluent in English, Italian, Spanish and French, enabling her to ease communication frustrations for those clients whose native tongue is not English. With her years of experience as a New Jersey divorce lawyer, she has become a strong advocate for her clients when they are going through the trauma of a divorce or child custody battle. She is a staunch defender of victims of domestic abuse and won't back down from challenging cases.
Linda truly cares about each client she represents. Ms. Coronato knows the right questions to ask to develop a course of action to navigate her clients through their legal issues. She carefully listens to her clients. Then she gives straightforward honest advice. Ms. Coronato spends time educating her clients about the law, so they can make the right decisions. Also, one of Linda's strongest qualities is her ability to relate to her clients. She learns all the details of each of her cases to insure each client the best representation possible. Ms. Coronato makes it a priority to understand her clients' perspectives and effectively advocates their positions. Linda truly cares about her clients and they know it.
Linda is an experienced NJ divorce attorney handling cases in and out of court. She is an effective negotiator who has successfully settled many cases. Linda has excellent communication skills and is an outstanding writer. She drafts effective legal briefs, certifications, and other legal pleadings. Ms. Coronato's focus is to get her clients through the divorce process and on to a better future. She knows that divorce is a life-changing event and diligently represents her clients' interests. Linda has an aggressive yet compassionate approach to each case she handles. Her first goal is to protect your rights. She delivers valued based representation, so you can achieve your goals.
Going through a divorce can be difficult. Having the right attorney can make all the difference. Linda's years of experience will serve you well. You want to pick an attorney who has the knowledge, talent, and experience to get the job done. Linda is that New Jersey divorce lawyer. She can assist you in identifying your goals and mapping out your options, so you can accomplish the same. She offers representation in the following areas:
Prenuptial Agreements
Contested and Uncontested Divorce
Child Support and Related Issues
Spousal Support
Child Custody
Legal Annulment
Domestic Violence Defense
Obtaining Restraining Orders
Separation
College contribution
Grandparents Rights
Parenting Time Disputes
Children Relocation
Division of Property
Post-Divorce Judgement Issues
Education
J.D., Seton Hall University, 1988
M.A., New York University, 1982
B.A., Pace University, 1975
Pi Delta Phi
Jurisdictions Admitted to Practice New York, 1989

Professional & Bar Association Memberships
New Jersey State Bar Association
Bergen County Bar Association
If you have a family law issue, call Linda at 201-845-7400 for a free initial consultation and see what an experienced New Jersey divorce lawyer can do for you and your family.